Thermaltake Gravity i3
Gravity i3 to prosta, niskoprofilowa konstrukcja chłodzenia procesora, zoptymalizowana pod kątem procesorów o niskim poborze mocy; Dzięki kompaktowemu wentylatorowi o średnicy 92 mm, z 7-łopatkową konstrukcją i aluminiowemu, wytłoczonemu radiatorowi, chłodzenie to może rozpraszać ciepło do 95 W. Gravity i3 obsługuje tylko najnowsze gniazdo Intel LGA 1700 Socket.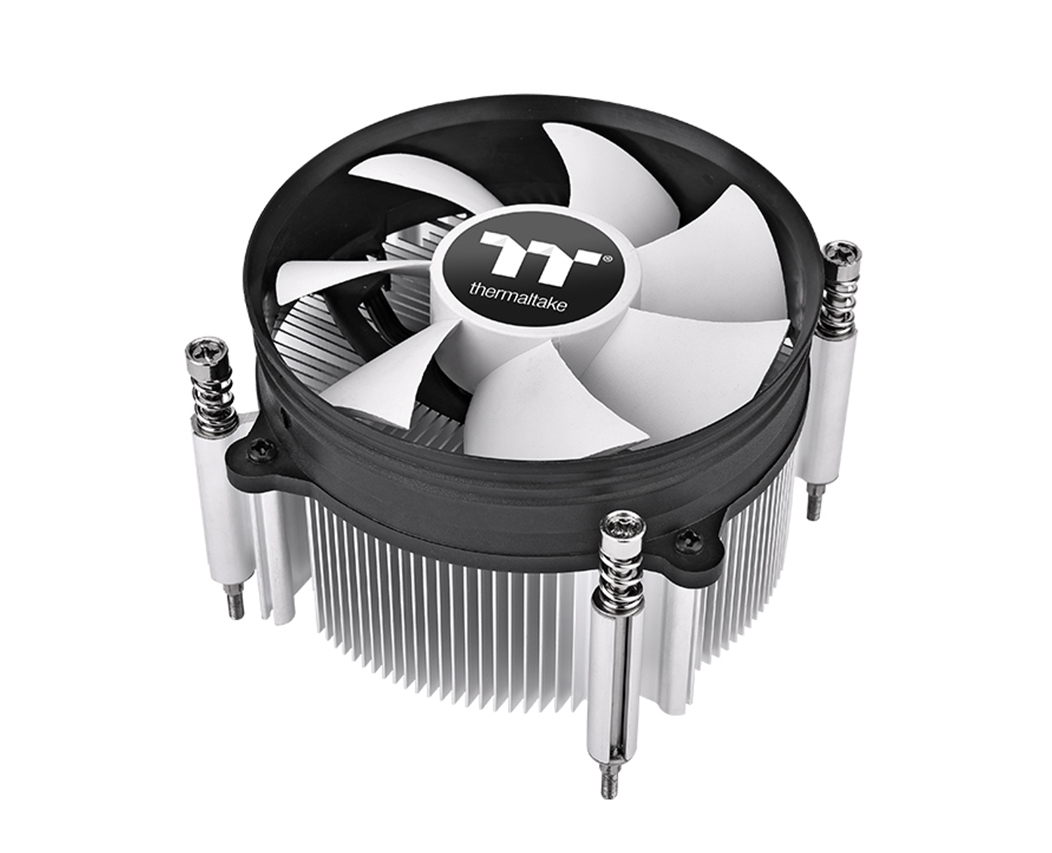 Konstrukcja wytłaczonego aluminium
Niskoprofilowe chłodzenie Gravity i3 ma doskonały współczynnik wydajności radiatora wytłaczonego z aluminium dla lepszego rozpraszania ciepła, aż do 95W.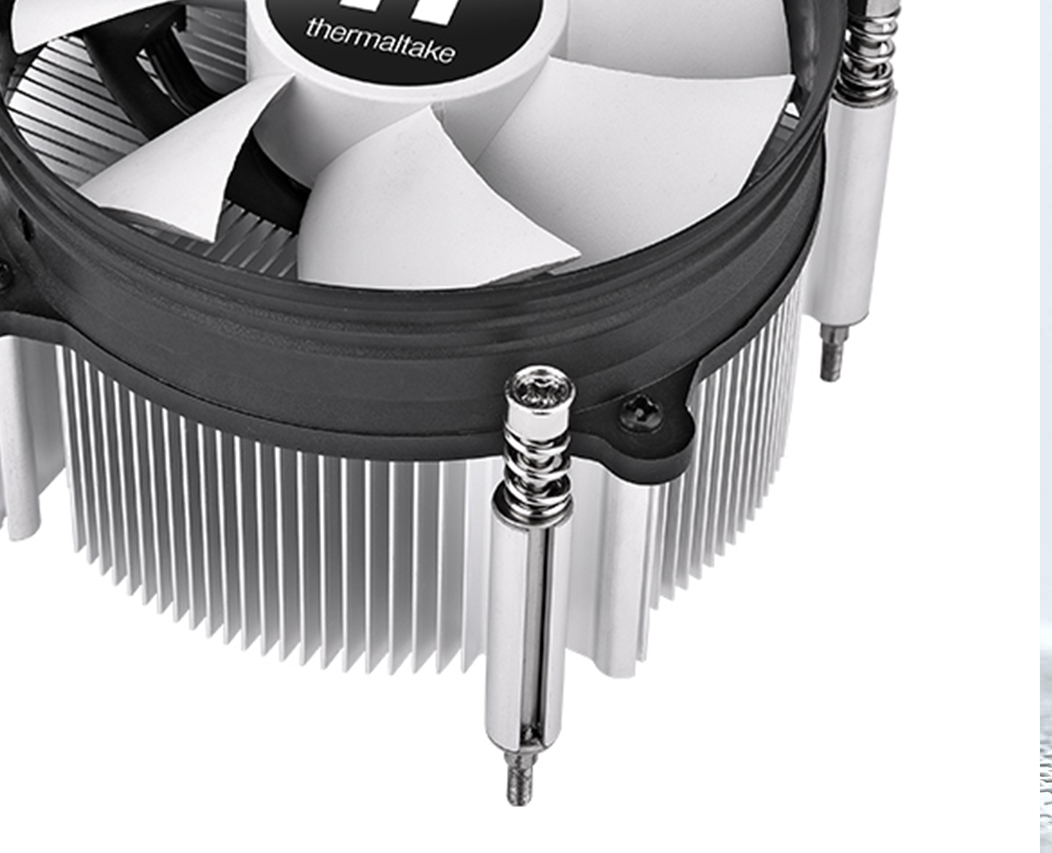 Kompaktowy wentylator
7-łopatkowy wentylator o średnicy 92 mm zapewnia lepszą wydajność chłodzenia przy niskim poziomie hałasu, a także szybką i łatwą instalację.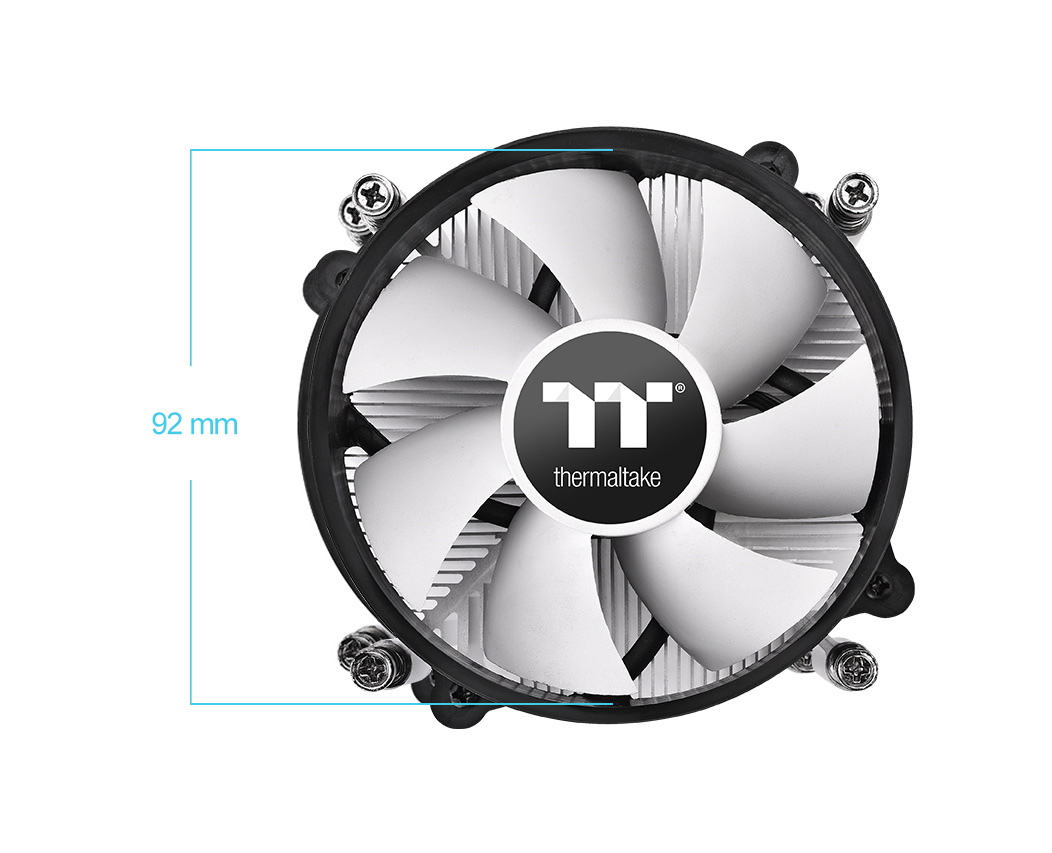 More Information

| | |
| --- | --- |
| P/N | CL-P094-AL09WT-A |
| Compatibility | Intel LGA 1700 |
| Dimensions | 65.4 H * 96.6 W * 96.6 L mm |
| Heatsink Material | Aluminum |
| Fan Dimension | ∅92 x 25 mm |
| Fan Speed | 1200~3500 RPM |
| Rated Voltage | 12 V |
| Start Voltage | 6 V |
| Rated Current | 0.25V |
| Power Input | 3A |
| Max Air Flow | 56.84 CFM |
| Static Pressure | 3.01 MM-H2O |
| Noise | 36.5 dBa |
| Life time/Fan Life time | 40,000 hours |
| pin connect | 4 pin |
| Cooling Power | 95 W |